Vegetarian weight loss success is within YOUR reach!
All you need to know
Welcome to Vegetarian Weight Loss Success, the website dedicated to helping veggies steer through the massive dieting and weight loss resources on offer, to help YOU make informed choices whatever your situation. Whether you need to lose weight fast or make slow sustainable changes, there are meat-free weight loss options open to you, and we show you how to find the products and information you need.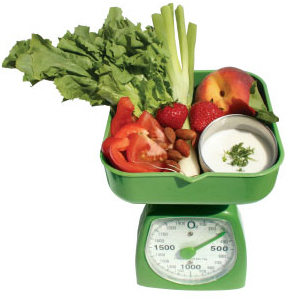 If you prefer the structure of a slimming club or pre-planned diet, we examine and test which ones are veggie friendly / provide alternatives and appropriate products, as well as the crucial support networks that help you achieve your own vegetarian weight loss success. We take all the guesswork out of it, so you are free to concentrate on getting those pounds off - whether ready for the beach, a big day, or simply a new and healthier you. And if you're vegan or have other dietary considerations, we'll take that into account too.
If you have ever wondered whether low carbohydrate diets can be adapted for vegetarians, how to design a safe and effective detox plan, or how to make vegetarian choices from branded weight loss ranges such as Atkins or Weight Watchers foods, we've done the research for you.
Similarly with 'very low calorie' (VLCD) total meal replacement products – the drastic way to slim – we review the pros and cons, what your options are as a veggie, and how to use these programmes safely and effectively on your vegetarian weight loss success journey.
Combined with delicious meat-free recipes designed to make eating more healthily come naturally, you will soon be sharing the secrets of successful veggie weight control. Our team pulls together the experience of committed vegetarians who have lost hundreds of pounds between them via countless different approaches, and we can't wait to share it with you.
Prepare to look and feel great..!


This blog from Vegetarian Weight Loss Success will keep you up to date with all the new articles and recipes on the site.
Vegetarian information is widely available online, and this resource aims to combine the best in weight loss approaches with the unique perspective and requirements of the vegetarian dieter.
The low carb vegetarian diet can be a very successful and healthy route to sustainable weight loss - low carb is NOT all about meat and animal fat, there are some great low carb vegetarian recipes!
Total meal replacements (including Very low calorie diets - less than 800kcal a day) certainly get results. But which ones are suitable for vegetarian diets and lifestyles?
Low calorie vegetarian dieting is the simple application of physical principles - less fuel (food energy) going into the system (you), than burned, means a net loss to the system (ie weight loss!)
Who doesn't need a healthy detox diet? A thorough 'detox' is easy to incorporate into your vegetarian weight loss lifestyle, and brings rapid and effective results
Slimming clubs have helped thousands of dieters achieve their goals successfully, in a structured and supportive environment, online or face to face
The Glycemic Index diet is of importance and interest to all vegetarians seeking to understand how to eat less, eat more healthily, and feel fuller for longer.
Adopting a raw vegetarian diet is one way to lose weight rapidly and healthily
Your health and well-being is your own responsibility, and we urge you to read this disclaimer before implementing any information found on our site
Vegetarian Weight Loss Success would love to hear about YOU and your vegetarian weight loss experiences!
How this site came to be, and how if I could do it, anybody could!
Quick weight loss sounds great - we all want to take a shortcut sometimes. Are there any ways to lose weight fast, and safely, that truly work? Here are 10 things anyone can try...
Vegetarian cooking and weight loss information is widely available online, but there's nothing like a recipe book in your hand to inspire you!
Would you like to share your knowledge about vegetarian weight loss success? Great, find out how you can submit your story or tip here.