A selection of Detox Diet Recipes for Vegetarians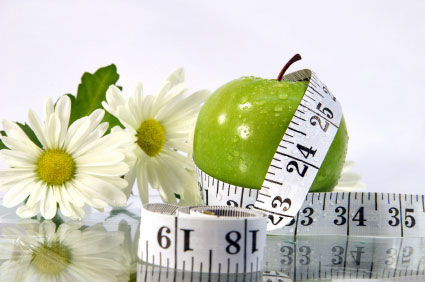 There are endless delicious detox diet recipes which are completely vegetarian, and taste simply fantastic. All of them will help you to lose weight, look full of wellness, and feel healthier, and they are suitable for all the family and even for entertaining... Here are some ideas to get you started but feel free to experiment, keeping basic principles in mind.



Detox diet recipes for breakfast:
Many detox plans advocate the extension of overnight fasting and eating very lightly if at all at breakfast-time. Other diet gurus suggest you should eat your heaviest meal early in the day for maximum digestive efficiency. Whatever you decide - and it's your vegetarian detox diet - here are some options:


* Fresh fruit - in any combination. Make a rainbow fruit salad or whizz up a smoothie (see below).

* A light porridge, which can be made without dairy - and as an alternative to oats, try quinoa or millet. Simmer with rice or soya milk, and sweeten if required with maple syrup or a little dried fruit

* Baked apples - core an organic apple, stuff with raisins and a pinch of cinnamon, and a tablespoonful of hot water. Microwave till soft - probably 6 or 7 minutes but check frequently as power outputs vary - or bake in the oven for around 35 minutes.
Detox diet recipes for light meals:
Every meal on your detox diet should feel 'light'... all of these recipes omit specific quantities so you can adapt to numbers dining, personal inclination and fridge contents.
Low fat detox hummus and crudites:In a blender place 2 medium chopped courgettes (zuccini), 2 cloves of garlic, 2 tbsp white tahini, juice and zest of half a lemon, a little ground sea salt. Whizz to a smooth paste, adding a little extra virgin olive oil if it really wont turnover. Serve with a colourful range of raw veg for dipping - carrots, celery sticks, sliced peppers, baby corn, asparagus tips...

Quinoa stuffed peppers: Cook the washed quinoa in water and orange juice till tender. Combine in a bowl with finely chopped spring onions (scallions), parsely and a well-drained tin of small mixed beans. Add lemon juice, a little sesame oil, and light seasoning. Slice large bell peppers lengthwise, removing and discarding ribs and seeds, and stuff with the quinoa mixture, sprinkling with a handful of sunflower seeds. Bake in a 400F oven for around 20 minutes and serve with a green salad.

Protein salad:Marinade a portion of tofu or tempeh in a mixture of tamari, minced garlic and lemon juice, dip in dried green herbs (eg oregano, parsely, marjoram, a little ground black pepper) then bake or grill till cooked through. Make a big green salad of well washed organic leaves, as dark as possible for maximum mineral content. This is one of those detox diet recipes than can easily be adapted according to the fresh greens you have at hand, but remember the darker the better - spinach and arugula are far more nutritious than iceberg lettuce, and a mix of leaves adds great depth of flavour. To dress your salad blend a little fresh orange juice, some extra virgin olive oil or flax oil with a little sea salt to taste. mmm.

Grilled asparagus:Wash asparagus tips, or whole asparagus stalks snapped off at the point they get bendy and flabby. Arrange in a single layer in a grill tray or pan, and drizzle with a little extra virgin olive oil and sea salt. Grill for around 10 minutes on a medium setting, watching and turning occasionally (you want them wilted and a little browned but not charred which impairs the taste). Serve on a bed of short-grain brown rice, millet or buckwheat, cooked according to instructions.

Veggie soup:Finely chop a mix of onions, celery and scallions, and fry in a covered pan on a low heat till softened but not browned. Add a little garlic and spices to taste - cumin, some curry powder or harissa, works well. Add a range of chopped vegetables according to what you have to hand - brocolli, courgette, butternut squash, peas, sweet potatoes, bell peppers - turn them over in the spicy onion mix till well coated, then add a generous quantity of vegetable stock (if you are not using homemade stock, choose an organic low salt variety). After simmering for 10 minutes, blend in the pan with a stick blender, or scoop in batches into a food processor. Don't feel you need to blend the lot, some variation in texture is good.
Detox diet recipes for drinks
The best liver cleanser to replace your morning tea or coffee is a squeeze of organic lemon juice in just-past-boiled water. If you start the day with a large mug of this you will kick your detox off brilliantly.
Herbal teas are a good substitute hot beverage - try as many different ones as you can to find out what you like, browse your healthfood store for different ranges including many targeted at detoxers. Look for whole herbs and spices, and avoid anything with the word '..flavoured' on the ingredients list.

Juicing is a fantastic way to eat more fresh fruit and vegetables. Experiment with different combinations and don't be afraid to add mineral packed greens to your juices. The best juicers are slow, masticating juicers but centrifugal ones can work well too. Some combos to try:

* Apple, orange and carrot

* Melon and lime

* Cucumber, celery and ginger

* Apple and mint leaves

* Beetroot and pear

* Apple and cranberry

* Grape and parsely

Smoothies or 'total juices' are even healthier than sqeezed juices, as they keep the whole food content including all the fibre. You to consider the power of your blender, as you prepare your ingredients, in terms of how small you need to chop things etc. Remember to choose organic produce AND scrub it well as it's all going in - include edible fruit skins, but obviously remove stones, rind etc. Add a little water as needed (or you might make a pudding rather than a smoothie, which isn't always a bad thing), or add juice, or ice cubes if your blender is up to the job. Start the blender on low speed and build up rapidly, be careful not to 'overblend' and heat your juice which can destroy enzymes. As detox diet recipes, smoothies can easily be a whole meal replacement, packed full of nutrition and easy to digest... try:

* Banana and celery

* Pear, orange and cucumber

* Raspberries and apple (blend a LONG time to avoid grittiness from the raspberry seeds)

* Avocado and mango

* Beetroot, pepper and ginger

* Spinach, mint and pear

*Apricot, carrot and lime (apricots are a fantastic detox aid)

* Kiwifruit, grapes (stoned or stoneless) and a little watercress.

* Pineapple, mango and lime

If you enjoyed these detox diet recipes, look out for more soon from Vegetarian Weight Loss Success, and enjoy adapting and creating your own variations.

---

We are on the look out for new detox recipes all the time, to help you look and feel great! If you'd like to receive our new free monthly ezine to keep up with all the latest, please complete the form below and we'll be in touch soon to share some great new detox information...











Click here to return from detox diet recipes to vegetarian detox diets


Click here to return from detox diet recipes to Vegetarian Weight Loss Success home