Raw vegetarian recipes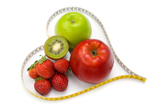 Raw Hummus
Of course you can't eat chickpeas (garbanzos) and other pulses raw, right? Well, the secret to raw vegetarian recipes like these is in the sprouting process, which pre-digests the harmful enzymes and adds massively to the nutrient content. It also tastes better than regular hummus...talk about a win-win!
Soak half a kilo of dried raw organic chickpeas (garbanzos), in a large container and lots of filtered water. They will swell massively so this recipe makes a LOT of hummus - if it's too much, scale down, though it will store covered and refrigerated for several days. Rinse and refresh the water every 12 hours, and within 2 or 3 days your dried up old beans will have transformed into soft, swollen beige lumps with little sprout 'tails' several millimetres long. These are now ready to use.
Rinse one final time, and add to your blender with the following:
2 tbsp of raw tahini
the juice of 1 lemon
1tsp sea salt
2 peeled raw cloves of garlic
a generous twist of black pepper
a good slug of raw olive oil (you may need a little more if the blender wont get going and/or your tahini's quite dry)
Thats it! Whizz it a good long while till you get a smooth paste. Serve sprinkled with paprika, and with raw veg crudites for dipping.


Raw Pesto Pasta
This delicious sauce is one of my favourite raw vegetarian recipes and also work as a thick cold soup.
Soak half a cup of organic pine nuts overnight, rinse and discard the water.
Add to your blender with .
1large bunch of basil leaves, stripped from the stalk and rinsed
1 avocado
juice of one lemon
quarter of a cup of chives and/or parsely
whizz till creamy, adding a little water if required.
To make raw 'pasta' either use a spiral cutter, or simply a fine peeler, and peel thin shreds of courgette (zucchini), or carrot, or experiment with any firm root vegetable. Stir in the pesto, garnish with some cherry tomatoes, and serve immediately.


Raw Coleslaw
This is a tasty dish to fill you up and packed with a rainbow of veggie nutrition...
Vary the veggies if you like but it's great with:
1 large carrot
half a red cabbage
1 medium leek
1 cup mung bean sprouts
1 medium bulb of fennel.
Chop away the roots and leafy bits, and slice your remaining tube of leek lengthwise. Then wash it thoroughly to remove any earthiness, and slice finely (sometimes the middle falls out and you can push it almost flat which is very easy to slice). The 3 harder veg are also best shredded by hand, but can be pulsed carefully in a food processor (dont' use a blender, or overdoing with the processor, or another sauce may result!) You are aiming for fine, similar-sized shreds.
Then whizz up a dressing. This works well, in a small hand blender, and is great as a basis for many raw vegetarian recipes:
2 peeled cloves of garlic
2 tbsp apple cider vinegar
2 tbsp extra virgin olive oil
2 tbsp namu shoyu (raw soy sauce)
Combine the dressing with the slaw thoroughly, best to use your hands. Then let it marinade for at least 2 hours - the dressing will soften the hard veg and make it easier to digest, as well as penetrating the flavours fully throughout the dish. mmmm!
Raw Chip Dip
(This also works well in the slaw recipe above if you prefer a creamier dressing, though its a bit higher fat)Find some raw unsalted cashews, and soak one cupful for at least 4 hours. Add to the blender with:
.
half a cup of water
2 tsp fresh lemon juice
half a garlic clove (peeled)
a pinch of sea salt
2 tsp minced fresh chives or green onions
1 tbsp minced fresh basil (or one generous handful unminced)
1 tbsp minced fresh dill weed (or one generous handful unminced)
This makes a lovely thick creamy dip - adjust water quantities to get the texture just how you like it. Nuts, soaked and blended, are a great way to add creaminess to lots of raw vegetarian recipes. Baby sweetcorn (maize) and carrot sticks make great healthy 'chips'
Raw ice cream
Yes! raw, vegan AND completely fat free. But you do need a blender that kicks some booty, like a Vitamix. If using a less powerful domestic blender then go easy on it and do a small bit at a time. This is one of the easiest and simplest raw vegetarian recipes and is a surefire hit with kids who need to eat more fruit too!
Just chop and freeze 2 ripe bananas, and a handful of raspberries, for a basic recipe - then blend till smooth and both looking and tasting postively creamy! It's really that simple. Vary it by adding a handful of raw cacao nibs, blueberries, strawberries, mesquite powder, or mango, for a gorgeous range of totally-allowed diet icecream.




Click here return from raw vegetarian recipes to raw vegetarian page


Click here to return to Vegetarian Weight Loss Success home