Vegetarian Weight Watchers - yes, veggies can lose weight counting points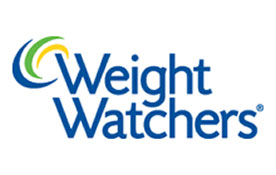 Vegetarians find themselves right at home with Weight Watchers - they have 40 years experience, not just helping people lose weight, but to make lasting lifestyle changes that help you keep it off.
Weight Watchers 'Discover Approach' is informed by the latest thinking about changing eating habits, underpinned with over 40 years experience with helping people lose weight. Their success rate is impressive, and offers an integrated approach that goes beyond the food to address behaviour, lifestyle and support needs necessary for any weight loss to be not just achieved but also sustained.

Their bespoke trademarked POINTS sytem assigns a value to each food based on a combination of their calorie content and fat content, and you are assigned a daily target POINTS level to stick to to help you achieve your goals.

A large database of recipes is available, and many of them are suitable for vegetarian weight watchers.






And a number of 'free' foods, that don't impact on your POINTS allowance, include green salads and veg, so it's all good news for us vegetarian weight watchers.

You can follow the plans through group meetings all over the UK.

Weight Watchers meetings include:
Weekly meetings led by a trained leader who's lost weight on the programme
Learn everything you need to know to lose weight with Weight Watchers and keep it off, including expert advice, information and support on how to eat more healthily, lose weight and still enjoy your life.
Confidential, discreet weigh-ins
Face-to-face support of others dealing with the same challenges
Learn to choose foods that fill you up and keep you feeling satisfied for longer, with the new Discover Plan™
24/7 access to recipes, meal ideas, and interactive tools when you subscribe to Weight Watchers eSource, the
Internet weight loss companion to meetings
Access to Weight Watchers information, cookbooks and tools.
Many options for convenient meeting locations and times
Comprehensive plan materials that help you follow the programme step by step.

Or if meetings are inconvenient or unattractive to you, the complete programme is available online.

WeightWatchers Online includes:
Comprehensive guides to learn how to follow the Weight Watchers approach and food plans.
Interactive tools to track your weight and analyse food and exercise habits
Advice and recommendations for eating out
Learn to choose foods that fill you up and keep you feeling satisfied for longer, with the new Discover Plan™
Over 1000 recipes and meal ideas, plus over 30,000 food options, including thousands for vegetarian weight watchers
Tips and workouts for all fitness levels from trained
fitness experts
Rich resource library of tips to help you stay on track
A wide variety of community message boards where you can meet others, share your success and exchange weight loss tips online. The forums include a lively and active board specifically for vegetarians to exchange information and support.




Click here to join Weight Watchers now


Click here to return from Vegetarian Weight Watchers to Slimming Clubs


Click here to return from Vegetarian Weight Watchers to Vegetarian Weight Loss Success home